Back
Marzano
Robert J. Marzano, Ph.D.
Robert J. Marzano, PhD, is cofounder and CEO of Marzano Research in Colorado. A leading researcher in education, he is a speaker, trainer, and author of more than 30 books and 150 articles on topics such as instruction, assessment, writing and implementing standards, cognition...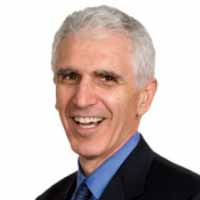 McTighe
Jay McTighe
Jay McTighe is an accomplished author, having coauthored 11 books, including the best-selling Understanding by Design series with Grant Wiggins. He has written more than 30 articles and book chapters, and has published in leading journals, including Educational Leadership (ASCD)...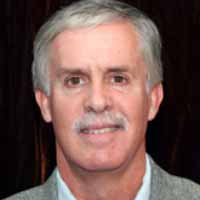 Fullan
Michael Fullan
Michael Fullan is an author and Special Advisor to the Premier of Ontario. He is currently Professor Emeritus at the Ontario Institute for Studies in Education at the University of Toronto, and is Special Adviser on Education to Dalton McGuinty, the Premier of Ontario.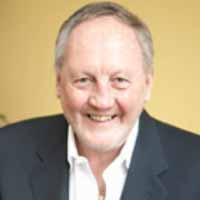 Danielson
Charlotte Danielson
Charlotte Danielson, a former economist, is an internationally-recognized expert in the area of teacher effectiveness, specializing in the design of teacher evaluation systems that both ensure teacher quality and promote professional learning.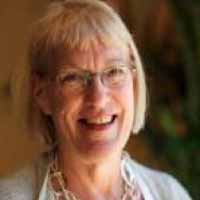 November
Alan November
Alan November is an international leader in education technology. He has been director of an alternative high school, computer coordinator, technology consultant and university lecturer. He has helped schools, governments and industry leaders...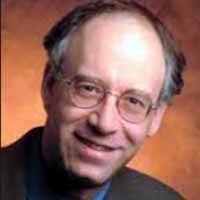 Forbes
Heather T. Forbes
Heather T. Forbes, LCSW is the owner of the Beyond Consequences Institute (BCI). She has worked in the field of trauma and healing since 1999. Heather is an internationally published author on the topics of raising children with difficult and severe behaviors...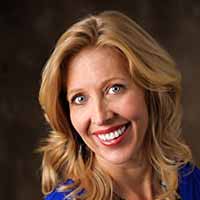 Daggett
Willard R. Daggett, Ed.D.
Dr. Willard Daggett's System for Effective Instruction and Rigor/Relevance Framework are the cornerstones of many school improvement efforts throughout the United States. Thousands of school districts have sought Daggett's guidance...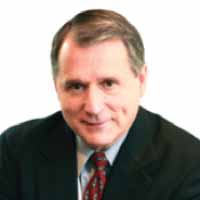 Walker
Rodney Walker
An esteemed graduate of Yale University, Mr Walker authored "A New Day One: Trauma, Grace, and a Young Man's Journey from Foster Care to Yale". The book is Rodney's story of triumph over adversity, filled with valuable life lessons that are sure to inspire teachers who...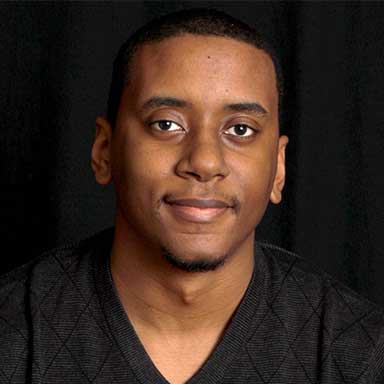 Hirsh
Stephanie Hirsh
Stephanie Hirsh is executive director of Learning Forward. Before her appointment as executive director, Hirsh served the association as deputy executive director for 18 years. She began her career as a secondary teacher and later served as a school district administrator...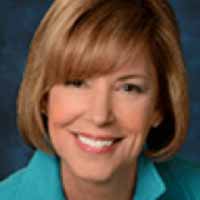 Jukes
Ian Jukes
Ian Jukes is a teacher, administrator, writer, consultant, university instructor, and keynote speaker. He is the founder and Executive Director of InfoSavvy Group. Jukes is also the creator and co-developer of TechWorks, the internationally successful K-8 technology framework...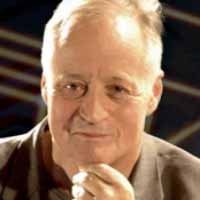 Reeves
Douglas Reeves
Dr. Douglas Reeves is one of the most noted experts on education and school reform. As a researcher, reformer, educator, and the author of over 20 books, he has received some of the most noteworthy awards in his respective fields.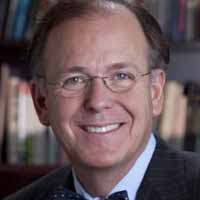 Miller
Albert "Duffy" Miller
Albert "Duffy" Miller, Ed.D is co-founder of Teaching & Learning Solutions and has been working nationally with school districts since 2002 to support their improvement efforts particularly around educator growth models, coaching, and formative assessment to move...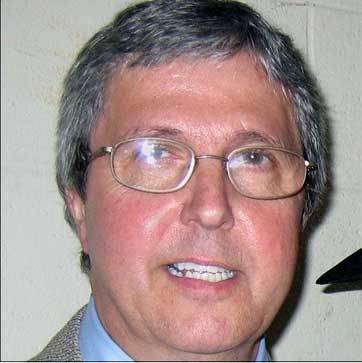 Schmoker
Mike Schmoker
Mike Schmoker is a former school administrator, English teacher and football coach. He has written five books and dozens of articles for educational journals and newspapers, TIME magazine and was a regular columnist for Phi Delta Kappan.
Stiggins
Rick Stiggins
Rick Stiggins is the retired founder and president of the Assessment Training Institute in Portland, Oregon. Rick earned a doctoral degree in education measurement from Michigan State University. He began his assessment work on the faculty of Michigan State before becoming a member...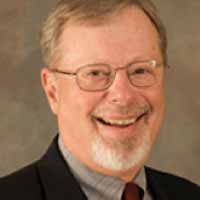 Cleland
Bernadette Cleland
Bernadette Cleland, Ed.D is co-founder of Teaching & Learning Solutions and has been working nationally with school districts since 2002 to support their improvement efforts particularly around educator growth models, coaching, and formative assessment to move student learning forward.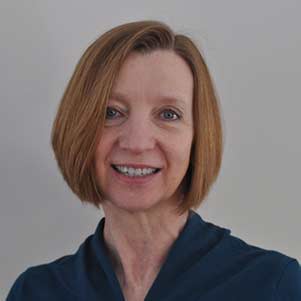 Schlechty
Phillip Schlechty
Phillip C. Schlechty was education researcher, speaker, and school-improvement advocate. Schlechty was the founder and CEO of the nonprofit Schlechty Center for Leadership in School Reform in Louisville, Ky., an early initiative to create networks of school districts to experiment...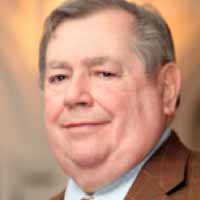 Elmore
Richard Elmore.
Richard Elmore joined the faculty of the Harvard Graduate School of Education in 1990, having previously taught at the College of Education, Michigan State University, and the Graduate School of Public Affairs, University of Washington.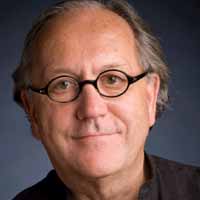 Barth
Dr. Roland Barth
Roland Barth, Ed.M, Ed.D., is an author, consultant, school leader, former HGSE faculty member, but foremost he is an educator at heart. A former teacher and principal, Barth is also the founder of The Principals' Center, a professional development program...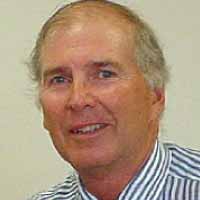 Cawelti
Dr. Gordon Cawelti
Gordon Cawelti received a BA degree from the University of Northern Iowa in 1951 and an MA degree from the University of Northern Colorado in Greeley. He served as a principal and attended the University of Iowa where he received a PhD in curriculum.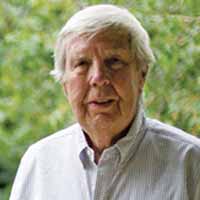 Sporleder
Jim Sporleder
Jim Sporleder retired in 2014 as Principal of Lincoln High School in Walla Walla, WA. Under Jim's leadership, Lincoln High School became a "Trauma Informed" school, gaining national attention His school was featured in the documentary, Paper Tigers....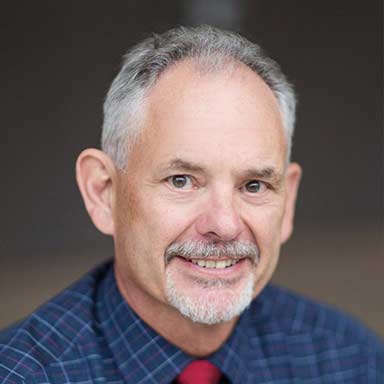 Feldman
Shane Feldman
Shane started COUNT ME IN in 2008 as a high school project. With an alumni network spanning 6 continents, COUNT ME IN is now a global social entrepreneurship incubator that has impacted more than 10-million people in 104 countries.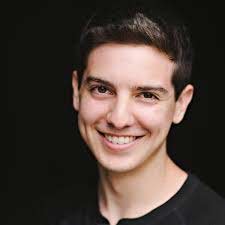 Glasser
Howard Glasser
Howard Neil Glasser is Founder of the Children's Success Foundation and creator of the Nurtured Heart Approach®. Howard's background is in family treatment, clinical studies and educational leadership. His formal studies along with direct experience with...
Cox
Gerald L. Cox
Dr. Cox has been licensed as a psychologist in the state of Missouri since 1985. He has worked in a broad range of settings, including inpatient hospital, intensive outpatient, community mental health, school, and private practice.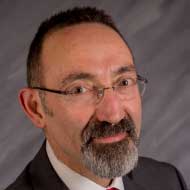 Hudson-Price
Annie Hudson-Price
Senior Staff Attorney; before joining the Policing Project, Annie was a core member of Public Counsel's nationally-recognized Opportunity Under Law project, where she brought impact litigation throughout the country to advance economic justice and civil rights.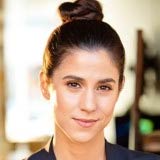 Weeks
Shenekia Weeks
As District Administrator of the NC Administrative Office of the Courts Shenekia Weeks provides leadership, management, and support to a child advocacy program. She also trains and supervises volunteer advocates who ensure that children who are abused, neglected, and/or dependent have a voice in court.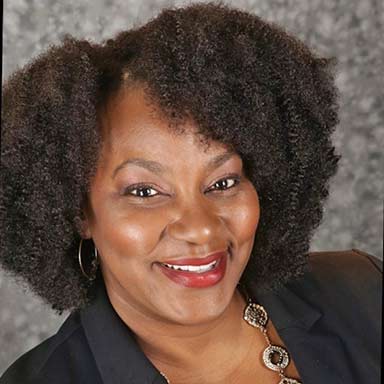 Plaskett
Sharon Plaskett
The late Sharon Plaskett was international faculty for the Brain Gym Program, Developmental Kinesiology, and LearningMoves, Sharon developed programs dealing with conflict resolution, movement recovery, and overcoming daily challenges of PTSD.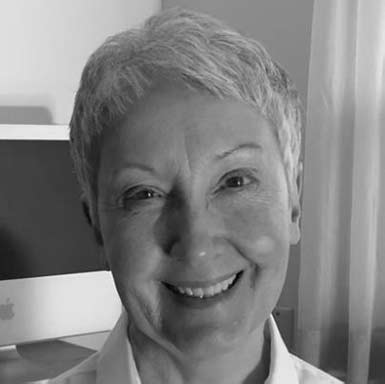 McLaurin
Andre McLaurin, Ed.D.
Dr. Andre' McLaurin is a graduate of Shippensburg University where he received a Bachelor's Degree in Elementary Education and a minor in Ethnic Studies. Dr. McLaurin began his teaching career in Charlotte, North Carolina where he taught second through fourth grade.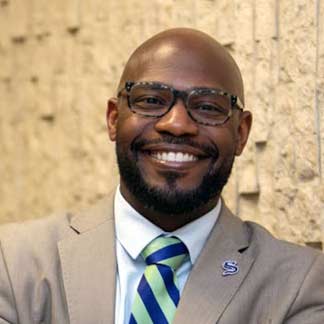 Maroney
Dianne Maroney, RN, MSN
Dianne Maroney is a Clinical Nurse Specialist in Psychiatric/Mental Health Nursing. She is the founder of The Imagine Project, Inc., a nonprofit organization that helps kids, teens, and adults overcome challenging life circumstances through expressive writing.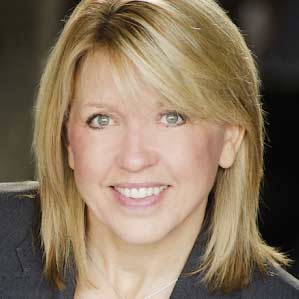 Lawler
Teri (Brown) Lawler, Ed.D., LPCMH
Teri Lawler is a results-driven educator, passionate about making equity of opportunity available to all students regardless of zip code. Current projects include socioemotional competence, universal behavior screening, strengthening multi-tiered systems of...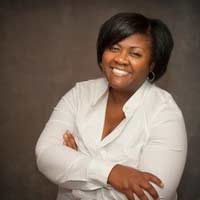 Phillips
Vicky Phillips
Vicki Phillips is an educator who has held government and non-profit positions in various parts of the United States.
Phillips was Secretary of the Pennsylvania Department of Education from 2003-2004, and previously served as...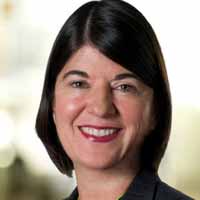 MacNeill
Joshua MacNeill
Josh MacNeill began his career as a teacher where he quickly adapted trauma-informed strategies into his classroom. Because of his success both in the classroom and in sharing these strategies with others, he began to get many requests to consult and train.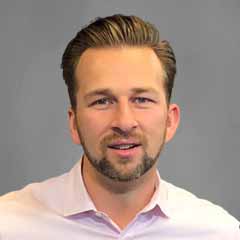 McCline
Michael McCline
Michael McCline, MEDL, earned his graduate degree from Delaware State University. He is an urban education expert who currently serves as the 9th Grade Academy Principal in Chester, PA. Michael has been a K-12 administrator for over 9 years.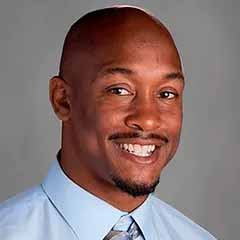 Schiro
Steve and Theodora Schiro
Steve and Theodora Schiro became involved in suicide prevention work after losing their 21-year-old son to suicide in 2011. They are dedicated to educating school personnel in suicide prevention and have presented on the topic at numerous conferences.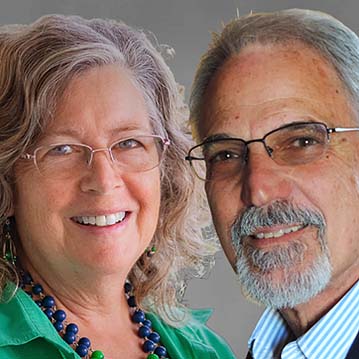 Nealy-Oparah
Suzy Koontz
Suzy Koontz, founder and CEO of Learn Thru Movement, is an actuary, an educational consultant, a math teacher, and the creator of Math & Movement, Movement & Literacy and over 150 kinesthetic teaching tools.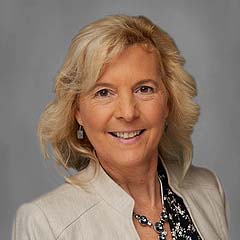 Hinton
Ann-Maura Hinton
Ann-Maura Hinton, MEd in Special Education, is a graduate of the University of Tennessee. She has over 30 years of experience teaching children with a wide variety of learning differences. She served as the director of Empower Ministries,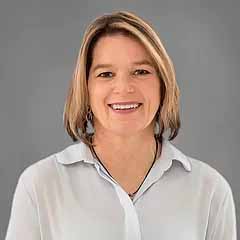 DuCasse
Wendy DuCasse
Wendy DuCasse is a school social worker for the Special School District in St. Louis, Missouri. She works alongside students and classroom staff to figure out our "why", while they all dive into solving problems,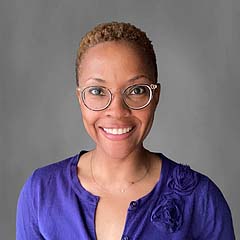 Cockrell
Darrion Cockrell
Darrion Cockrell is Missouri's 2021 Teacher of the Year. He is a physical education teacher at Crestwood Elementary School in St. Louis. "Mr. DC," as his students call him, understands first-hand the value of relationships and the need for positive and strong role models for students.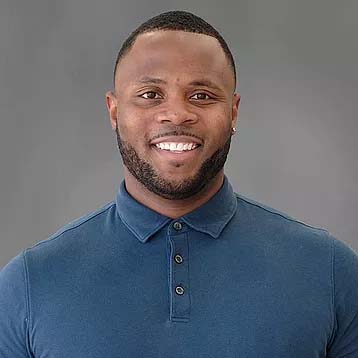 Schoeff
D.J. Schoeff
D.J. Schoeff has been working as a school resource officer (SRO) with students K-12 since 2008. D.J. was elected as the 2nd vice president of the National Association of School Resource Officers (NASRO) in 2016. In July 2020, he began his role as president of NASRO.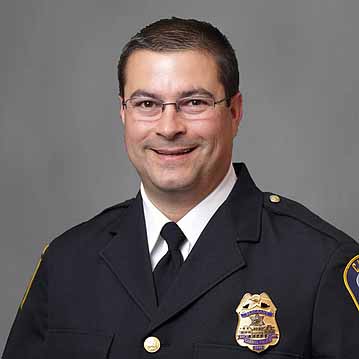 Chardin
Mirko Chardin
Mirko Chardin is the founding head of school of the Putnam Avenue Upper School in Cambridge, Massachusetts. Mirko's work has involved all areas of school management and student support.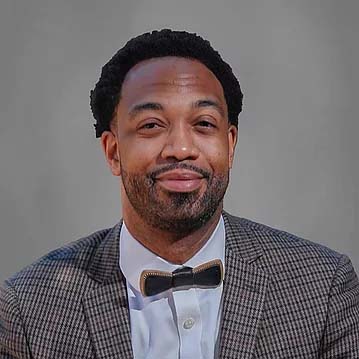 Wright
Jasmyn Wright
Jasmyn Wright is a globally recognized educator and author who received her bachelor of arts in Psychology from Spelman College and her master's in education from Christian Brothers University.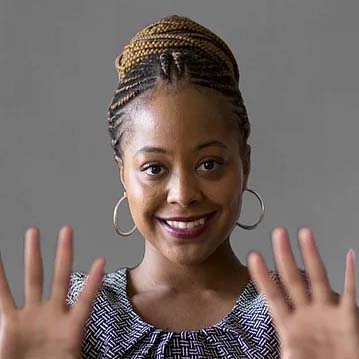 Desautels
Dr. Lori Desautels
Dr. Lori Desautels has been an assistant professor since 2016 at Butler University where she teaches both undergraduate and graduate programs in the College of Education.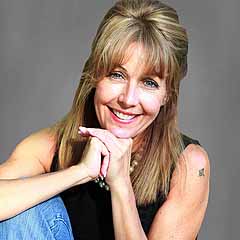 Haywood
Dr. Jana Haywood
Dr. Jana Haywood is the principal at an urban high school in the St. Louis Public School District. Her passion for student success led to her research on how trauma affects student achievement. A native of St. Louis, Jana relates to the traumatic community events of her students.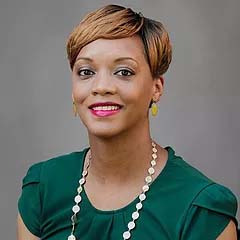 Kampa
Carol Kampa
Carol Kampa is currently the principal at Irondale High School, a school of 1,750 students and a first ring suburb of St. Paul, Minnesota. Previously she was the principal at Kennedy High School in Bloomington, Minnesota.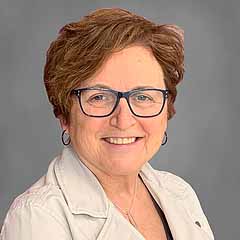 Lynch
Amanda (Davis-Holloway) Lynch
Amanda (Davis-Holloway) Lynch, MA, is an expert in mindfulness, classroom management, and trauma-informed instruction. She is the author of numerous children's books on the topic of using mindfulness as a self-regulatory skill for learners and their families.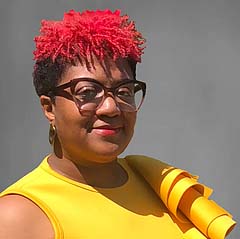 Farran
Tania Farran, EdD,
Tania Farran, EdD, has 25 years of experience in education, consisting of 14 years of teaching and 11 years as an administrator. During this time, she has been both an elementary administrator and a high school administrator.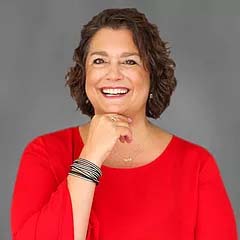 Delehant
Ann Delehant
Ann M. Delehant is a caring educator and committed training and development professional. She is an experienced facilitator and staff developer, with deep school and district experience. Ann currently works as an independent consultant, serving as a facilitator, coach, trainer, and change agent.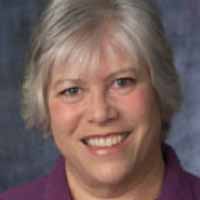 Canady
Robert Lynn Canady
Robert Lynn Canady currently is Professor Emeritus and former Chair, Department of Leadership, Foundations and Policy Studies, University of Virginia. He received his M.A. degree in Curriculum and Instruction from Peabody‐ Vanderbilt University and the Ed.D. degree from the University of Tennessee, where...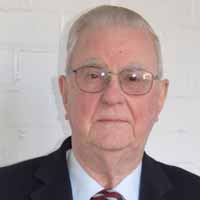 Warlick
David Warlick
David Warlick is an educator, author, programmer and public speaker. An early adopter and promoter of technology in the classroom, Warlick has taught and written about technology integration and school curriculum for more than 30 years.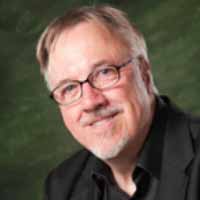 DeGraff
Rev. Jacques DeGraff
As a vice president of the One Hundred Black Men he was a founding member of the Eagle Academy schools for young men. A much sought after speaker, he is also a contributor on Fox News. In the recent past he has served as lead negotiator for the breakthrough...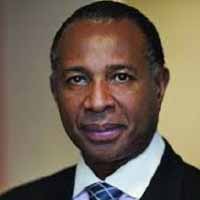 Freeman
Marcia Freeman
Marcia S. Freeman is an internationally recognized authority on teaching writing craft. She is the author of more than fifty photo-illustrated science and geography guided reading books for Rourke Classroom Resources, Newbridge Educational, Rand McNally, and Red Road Publishing.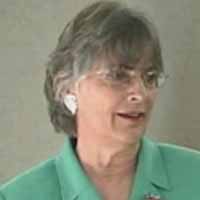 Bernhardt
Dr. Victoria Bernhardt
Victoria Bernhardt, Ph.D., is the Executive Director of a not-for-profit organization whose mission is to build the capacity of learning organizations at all levels to gather, analyze, and use data to continuously improve learning for all students.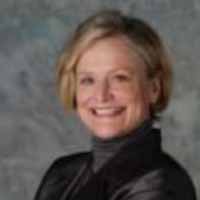 Levin
David Levin
After graduating from Yale University, Dave Levin joined Teach For America where he taught fifth grade in Houston, Texas, for three years. In 1994, he co-founded the Knowledge is Power Program with Mike Feinberg, and the next year went on to found KIPP Academy in the South Bronx.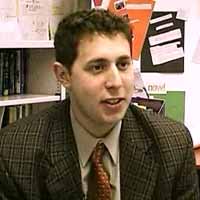 Hertzog
Jay Hertzog
Jay Hertzog is a retired Dean of Education at Slippery Rock University of Pennsylvania, who spent 19 years as a public school teacher and administrator and 22 years in teacher/administrator preparation at higher education institutions in Georgia and Pennsylvania.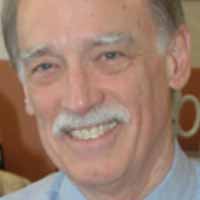 Silver
Dr. Harvey Silver
Dr. Harvey Silver is the cofounder and president of Silver Strong & Associates and Thoughtful Education Press. A nationally recognized presenter, trainer, and coach, Dr. Silver has conducted thousands of professional development workshops and institutes for schools, districts, and state education organizations.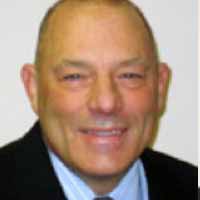 Findlay
Dr. Schauna Findlay, Ph.D.
Dr. Schauna Findlay, Ph.D, is the Chief Academic Officer for Goodwill Education Initiatives where she supervises the academic programs for Indianapolis Metropolitan High School and The Excel Centers, and provides consulting services in curriculum and special education through INI Schools.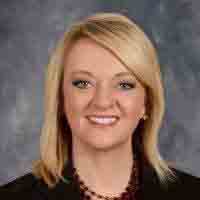 Strong
Richard W. Strong
Richard W. Strong was an American education expert, former teacher and author. He co-founded the Institute for Community and Difference. Strong consulted the Association for Supervision and Curriculum Development and dozens of school district across the United States...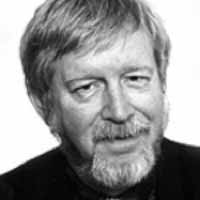 Scannella
Anthony Scannella
Tony Scannella is a former principal, assistant principal, director of curriculum, and psychotherapist. He has written several notable projects and texts including Sending the Right Signals, a program to eliminate sexual harassment, ...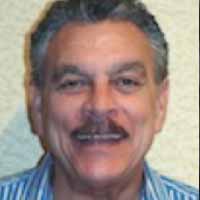 Oberg
Andrew Oberg
Andrew Oberg is a leader within education with over seventeen years of progressive experience in school leadership, public and cyber charter education.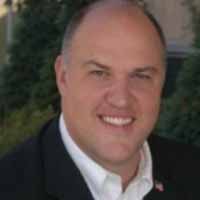 Hyerle
David Hyerle
David Hyerle is an independent researcher, author, and consultant focused on literacy, thinking-process instruction, and whole-school change. He is the developer of the Thinking Maps language and is presently co-director of Designs for Thinking, a consulting and research group based in New England.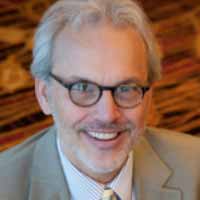 Simmons
Warren Simmons
Warren Simmons served as Executive Director of the Annenberg Institute for School Reform at Brown University (AISR) until December 2015; he's currently Senior Fellow, and team-teaches a course in urban systems and structure in Brown University's Urban Education Policy master's program.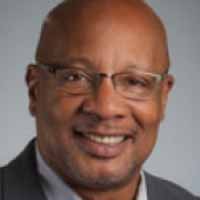 Hamilton
Cathy Hamilton
Dr. Cathy Hamilton has spent the majority of her professional career in the public school arena, nineteen years in the language arts classroom (middle school, high school, and collegiate) and seventeen years in either middle school, high school, or county office administrative positions.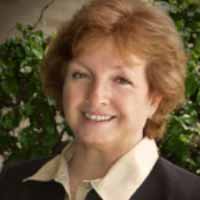 White
Dr. George White
Dr. George White is Professor in the Educational Leadership program and the Director of the Center for Developing Urban Educational Leaders (CDUEL) at Lehigh. He is a nationally recognized consultant, having worked with over 100 schools nationally and internationally in addressing the issues associated ...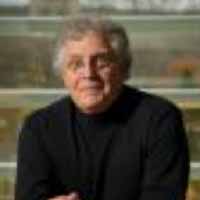 Hite
Dr. Stefanie Hite
Dr. Stefani Hite is former teacher and administrator who now consults with schools, districts, learning associations, and state departments to further educational practice with a strategic focus on encouragement and support of professional growth.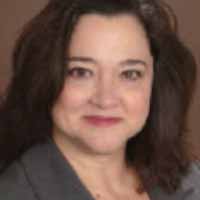 McGraw
Dr. Mary Ellen McGraw
Dr. Mary Ellen McGraw is a retired Educational Associate and National Board Certified Teacher. She worked for the Delaware State Board of Education as the New Teacher and Mentor Director.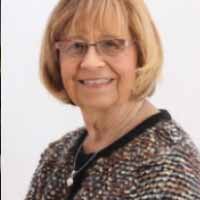 Tibbitts
Kelli Tibbitts
Notre Dame faculty member Kelli Tibbitts, M.Ed. Also the Assistant Director of ABA Outreach Services is an Intervention Specialist and holds a doctorate in Special Education & Organizational Leadership.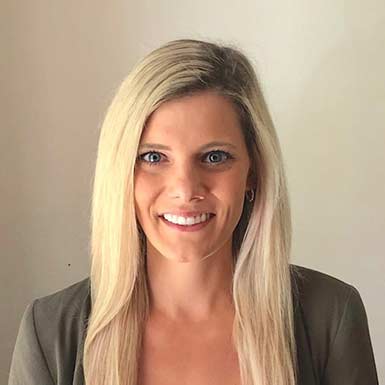 Morabito
Paige Morabito
Paige Morabito, Ed.D University Faculty, Concordia Portland and Western Governors University Educational Consultant supporting development of online and blended programs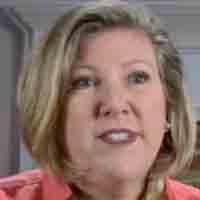 Ray
Reginald (Reggie) Ray
Reggie Ray is one of the Founders of The Educational Empowerment Group and serves as the Chief Operations Officer. Reggie has served in various roles within the educational environment for over 13 years including Teaching, Administration, Educational Consultant and Professional Development Trainer.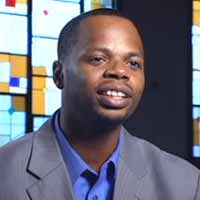 Doda
Nancy Doda
Nancy Doda is an internationally renowned speaker, workshop leader and author. Regarded as one of the world's foremost experts on middle grades education, she has devoted much of her career to improving middle grades education.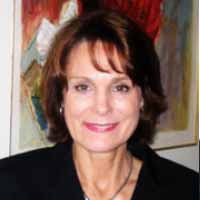 Galletti
Susan Galletti
Susan E. Galletti has been Vice President, Middle Grades Partnerships, at the Galef Institute; the Associate Executive Director for the National Association of Secondary School Principals, middle level services; mentor principal of the Danforth Education Administration Preparation Program...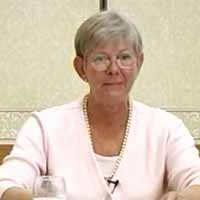 Baughn
Juan Baughn
Dr. Juan Baughn is a Special Consultant to the Pennsylvania Department of Education, graduate of Cheyney University, and an Educational Leadership Development Specialist for the National Institute for School Leaders.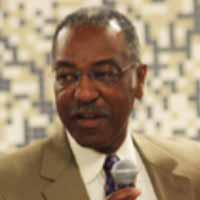 George
Dr. Paul S. George
Paul George is a graduate of Miami Dade Community College and the University of Miami. He holds a Masters and Ph.D. degree in History from Florida State University. Dr. George has taught in several universities and colleges, including Florida State University, Florida A & M University,...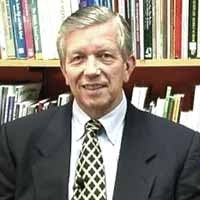 Alvarado
Anthony Alvarado
Anthony Alvarado is an educator and administrator who served from 1983 to 1984 as New York City School Chancellor, overseeing the operation of the largest public school district in the United States as the school system's first Hispanic Chancellor.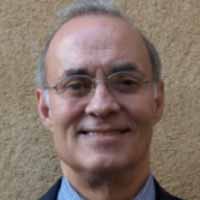 Holcomb
Edie Holcomb
Edie L. Holcomb is executive director of curriculum and instructional services for Kenosha Unified School District No. 1 in Kenosha, Wisconsin. She has experienced the challenges of improving student achievement from many perspectives.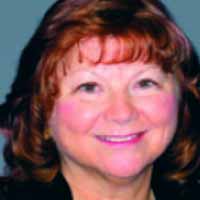 Johnston
Howard Johnston
Howard Johnston is Professor in Teaching and Learning at the University of South Florida. He has authored over 100 works on middle-level education and has presented over 1,500 invited papers, lectures, and keynote addresses in all 50 U.S. states, 7 Canadian provinces, and ...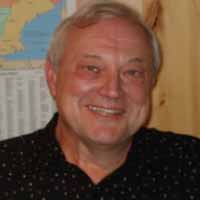 Levy
Jill S. Levy
Jill Levy earned a BA, MS and post-graduate certification in Supervision and Administration. She attended Columbia University's Not-for-Profit Institute and the Institute for Communication and Conflict Resolution where her studies focused on leadership, strategic analysis and...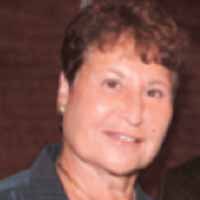 Lovre
Cheri Lovre
Cheri Lovre has nearly 30 years of experience in crisis response and trauma intervention and is an internationally acclaimed leader in the field. Cheri's dynamic and engaging approach has empowered a myriad of schools, organizations, and communities to successfully overcome crisis events.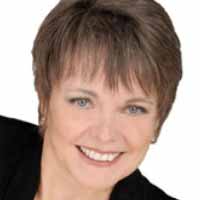 Martin-Kneip
Giselle Martin-Kniep
Giselle O. Martin-Kniep is the President and Founder of Communities for Learning: Leading Lasting Change and of Learner-Centered Initiatives, Ltd. She is the co-developer of the ARCS Framework.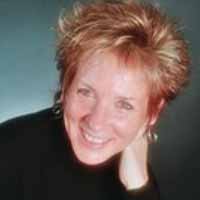 Conyers
Marcus Conyers
Marcus Conyers is a doctoral researcher at the University of Westminster and an author of 20 books on applications of mind, brain, and education science. In addition, he shares applications of his work in articles in Kappan and Educational Leadership with ASCD.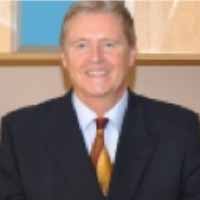 Rennick
Judy Rennick
Judy Rennick is the founding director of the Texas School Safety Center. Ms. Rennick is a licensed nonviolent intervention instruction, licensed chemical dependency counselor and former supervisor of a gang rehabilitation center in Chicago.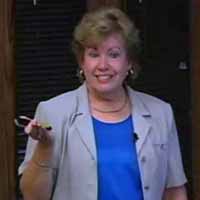 Searle
Margaret A. Searle
Margaret A. Searle is the president of Searle Enterprises, Inc., an education consulting firm.
She specializes in consulting with districts and schools in the areas of curriculum alignment, differentiated instruction,...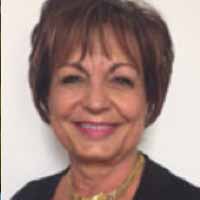 Tharp
Dr. Roland Tharp
Roland Tharp is a distinguished researcher, psychologist, educator, writer and filmmaker. Over the course of his career he has received repeated recognition for excellence and leadership in every arena of his work.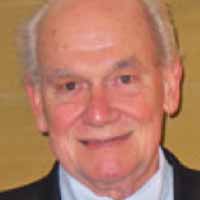 Walsh
Jim Walsh
Jim Walsh graduated from the University of Texas School of Law and began his career in Texas school law by serving as the attorney for the Region XIII Legal Service Program.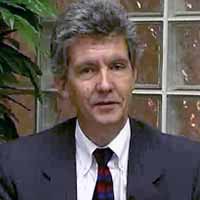 Weaver
Dr. Reg Weaver
Dr. Reginald ("Reg") Lee Weaver currently serves as vice president of Education International (EI), a 401-member organization representing nearly 30 million teachers and education workers in 172 countries.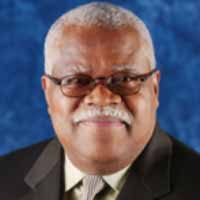 Williamson
Ron Williamson
For more than thirty years Ron Williamson has worked with individual schools and districts to improve the quality of students' educational experience. Focused on expanding and strengthening leadership capacity, he facilitates ...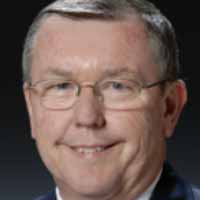 Sheninger
Eric Sheninger
Eric is a Senior Fellow and Thought Leader on Digital Leadership with the International Center for Leadership in Education (ICLE). Prior to this he was the award-winning Principal at New Milford High School. Under his leadership his school became a globally recognized model for innovative practices.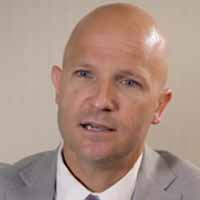 Hess
Frederick Hess
An educator, political scientist and author, Frederick M. Hess studies K-12 and higher education issues. His books include "The Cage-Busting Teacher," "Cage-Busting Leadership," "Breakthrough Leadership in the Digital Age," "The Same Thing Over and Over," "Education Unbound," ...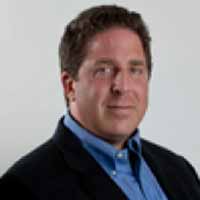 Weber
Gretchen Weber
Gretchen Weber is a principal researcher at American Institutes of Research, and director of the educator preparation and performance practice area. She oversees and directs technical assistance and consulting services and projects to the field on multiple educator quality ...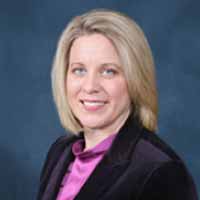 Chandler
Curtis Chandler
Dr. Curtis Chandler is Professor of Teacher Education at Brigham Young University Idaho. He has worked with the Center for Teacher Quality, the Council of Chief State School Officers, the Mid-American Association for Computers in Education, and with school districts around the...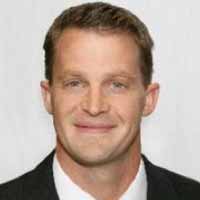 Stewart
Peggy Stewart
Peggy Stewart is the 2005 New Jersey State Teacher of the Year, a Princeton University Distinguished Secondary School Teacher, and a National Board Certified Teacher. Stewart currently serves as the Director of Professional Learning for the National Network of State Teachers of the Year.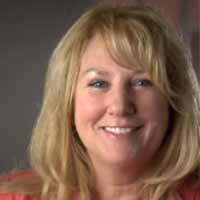 Tracy
Melissa Tracy
Melissa Tracy is a National Board Certified social studies educator in Wilmington, DE at Conrad Schools of Science. She currently teaches AP human geography to 9th-12th graders in a distance learning lab along with world history and personal finance.
Buck
Ruthanne Buck
Ruthanne Buck currently serves as a Senior Adviser to U.S. Secretary of Education Arne Duncan for educator outreach and engagement. She was appointed by President Barack Obama to serve in the Department first as Chief of Staff of the Office of Legislation and...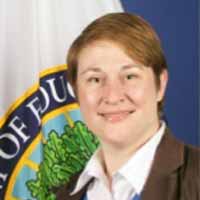 Smylie
Mark A. Smylie
Mark A. Smylie is Professor of Education Emeritus at the University of Illinois-Chicago (UIC) and Visiting Professor in the Department of Educational Leadership, Policy, and Organizations at Peabody College, Vanderbilt Universit.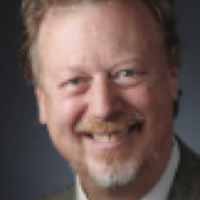 Killion
Joellen Killion
Joellen Killion serves as senior advisor to Learning Forward, after serving as the association's deputy executive director. She is leading several foundation-funded initiatives including Transforming Professional Learning to Prepare College- and Career-Ready Students...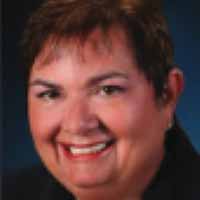 Ghormley
Lisa Ghormley
Program Dean University of Phoenix. Lisa plans, directs, and coordinates activities of designated projects. She is responsible for managing and leading direct reports through the design, development, and presentation of instructor-led materials while coaching and developing direct reports.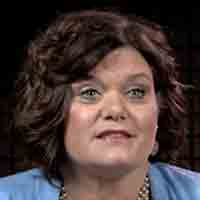 Monk
Dr. Betty Jo Monk
Associate Professor, School of Education, Department of Educational Administration, Baylor University, Waco, TX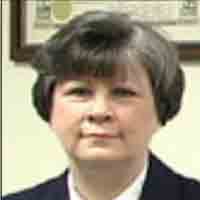 Magee
D. T. Magee
Duane (D.T.) Magee was named by Iowa Governor Terry Branstad to fulfill the role of Executive Director of the Iowa Board of Educational Examiners in July 2012. Magee began his career as a high school business and technology teacher in the Jefferson-Scranton (IA) Community School District.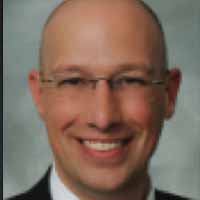 GuptaA
Anoop Gupta
Anoop Gupta is a Distinguished Scientist at Microsoft, focusing on cross-disciplinary projects that have potential for large business or societal impact. He is currently focusing on future of rich-media documents and collaboration, and technology as a tool for transformation in education.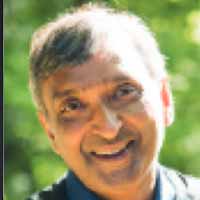 Repa
Dr. J. Theodore Repa
Senior Advisor, Metropolitan Center for the Urban Education, NYU Retired Associate Professor in the Educational Administration Program at NYU. Department Chair of Administration, Leadership and Technology in the Steinhard School of Education NYU.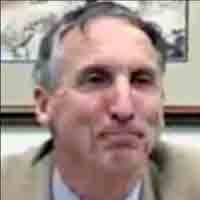 Rilling
Susan Rilling
Drawing on 28 years experience as a classroom teacher and reading specialist in high poverty schools, I have been a classroom teacher, literacy coach, and a reading resource teacher. Since 2004, I have traveled across the country training teachers in literacy based programs to meet ELA Common Core State Standards.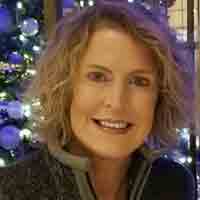 Williams
Jeff Williams
Jeff Williams graduated from The Ohio State University in 1990 and has been a teacher of literacy in Ohio schools for over 20 years. In 2001, he became the Literacy Teacher Leader for Solon Schools, where he has worked as a literacy coach, Reading Recovery Teacher...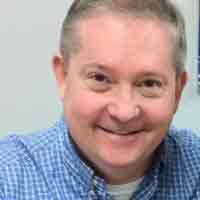 Wilson
Donna Wilson
Dr. Donna Wilson is a psychologist, author, university faculty, and former teacher. A teacher educator for the past 20 years, she is a pioneer in applying implications of research from the transdisciplinary field of mind...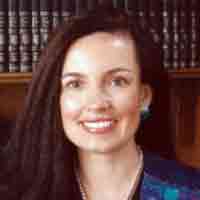 Aldridge
John S. Aldridge, Esq.
John Aldridge is a Professor of Law & School Finance, Baylor University. He is also Co-Author of "The Educator's Guide to Texas School Law" and "Legal Handbook for Texas School Administrators". A past Chair of the National School Boards Associations' Council of School Attorneys; John is also a columnist and speaker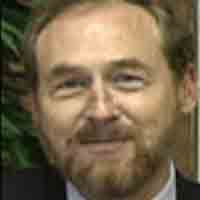 Bartalo
Don Bartalo
Known for his love of teaching, learning, and improving the leadership needed to foster, support, and guide quality instruction, Don Bartalo's work focuses on helping principals, assistant principals, and teacher leaders advance their instructional leadership skills and strategies, and helping teachers...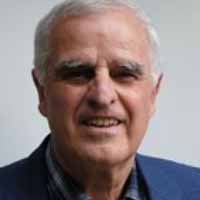 Blase
Dr. Jo Roberts Blasé
Dr. Jo Roberts Blasé is a Professor of Educational Leadership, University of Georgia, Athens, GA. She is a Co-Director of ATLAS (The Alliance for Teaching, Leadership, and School Improvement) and a former public school teacher and high school and middle school principal.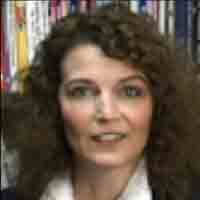 Blasé Z
Dr. Joseph Blasé
Dr. Joseph Blasé is a Professor of Educational Leadership, University of Georgia, Athens, GA. And is also Co-Director of ATLAS (The Alliance for Teaching, Leadership, and School Improvement).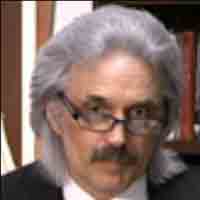 Clabaugh
Gary K. Clabaugh, Ed.D.
Gary Clabaugh was born in Altoona, Pennsylvania in 1940. He graduated from Indiana University of Pennsylvania with a major in geography, served in the armed forces, and then taught school in Red Lion, Pennsylvania while studying in Temple University Harrisburg's graduate program.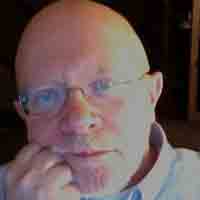 Cornell
Dr. Dewey D. Cornell
Dewey G. Cornell, Ph. D. is a forensic clinical psychologist and Bunker Professor of Education in the Curry School of Education at the University of Virginia. Dr. Cornell is Director of the U.Va. Virginia Youth Violence Project and a faculty associate of the Institute of Law, Psychiatry, and...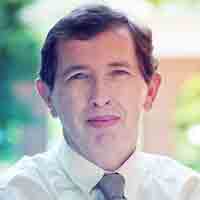 Rose
David H. Rose
David Rose has been on the faculty of Harvard Graduate School of Education for over 30 years. Rose is a developmental neuropsychologist and educator whose primary focus is on the development of new technologies for learning.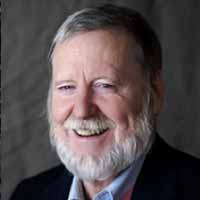 Hoffman-Crow
Shellie Hoffman-Crow
Shellie Hoffman-Crow is a proud supporter of Texas public schools. This graduate of the Texas public school system, daughter of a Texas public school teacher, and mother of a middle school-aged daughter enrolled in the Austin Independent School District has represented Texas public school districts for her entire legal career.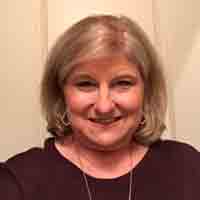 Jandris
Thomas Jandris, PhD
Dean, College of Innovation and Professional Programs Senior Vice President, Chief Innovation Officer (CINO) Professor of Educational Leadership Dr. Jandris researches data, driven decision-making processes, education finance and leadership.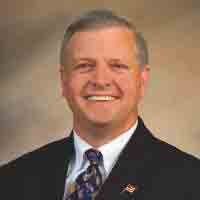 Lindley
Fred Lindley
Fred Lindley is an adjunct instructor, University of Dayton with 36 total years in Ohio public schools; 34 years as principal; 7 years in higher education. He is coordinator of the Southwest Region of the Ohio Department of Education, "Entry-Year Principal" program and the project's chief...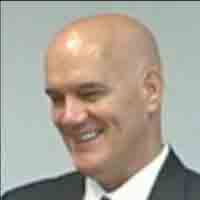 Marshall
Dr. Kit Marshall
Dr. Kit Marshall has served as CEO of Action Learning Systems since founding the company on 1995. Kit's visionary work with California's schools and districts has formed much of the basis for the success of ALS, and she provides critical direction and leadership to the entire company in its...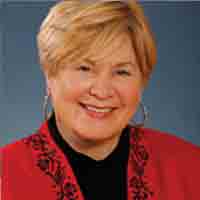 Mahon
Pat Mahon, Ph. D.
Pat Mahon, Ph. D. is an adjunct Professor of Law, Georgia State University, the University of Georgia and Piedmont College. He was a high school Principal for 22 years and was Director of Continuous Improvement for the Gwinnett County Public Schools. He is and author and consultant.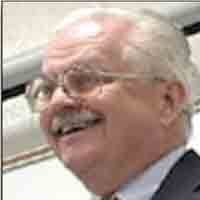 Pasternack
Robert Pasternack, Ph.D.
Robert Pasternack, Ph.D., is the senior vice president for special education at Voyager Learning. He previously held the position of senior vice president at Cambium Learning Group and is the former Assistant U.S. Secretary of Education for Special Education and Rehabilitative Services under President George W. Bush.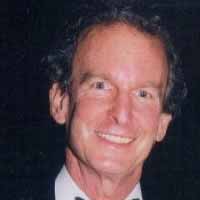 RETURN TO TOP